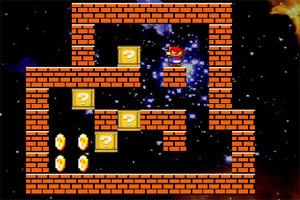 Play Game
Super Mario Sokoban is a cool variation on the very popular sokoban puzzle game, featuring Super Mario. The object of the game is to push around some boxes to where some magical coins are floating. Sounds simple, doesn't it? But it's actually much more challenging than it seems at first. Have fun with this addictive puzzle game!
How to play Super Mario Sokoban:
All movement is controlled using the arrow keys on your keyboard.