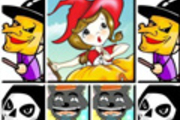 Play Game
Beauty is being chased by scary goblins. Use your brain power to help her escape to safety. You will want to use the fewest possible moves and the shortest amount of time possible. Save beauty and challenge your mind with this enjoyable puzzle game.
How to play Beauty Run:
Use the mouse to move the pieces around the board by dragging them in the direction you want to move them.